[ad_1]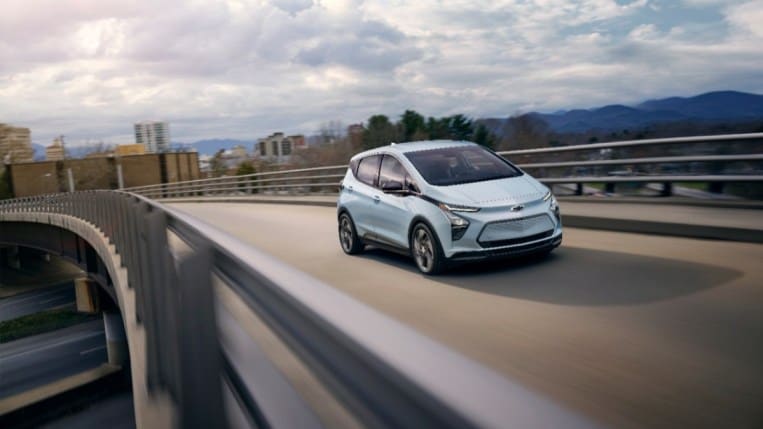 Tesla's success story has been remarkable. Every mention of the company sets off legions and fans and critics. But no one can deny two simple truths: Most automotive startups fail, and Tesla is now
America's best-selling luxury car brand
.
The company doesn't just dominate sales of electric cars (though it does that, too). It also outsells traditional luxury automakers that have mixed lineups of gasoline-powered and electric vehicles (EVs).
But global automotive giant General Motors says that isn't going to last.
GM CEO Mary Barra told the Associated Press in a recent interview that her company will overtake Tesla's EV sales by the middle of the decade.
Not as Dramatic as it Sounds
It might sound boastful, and it's grabbing headlines. But the claim is easy to defend. It's like saying McDonald's will outsell a fine dining chain. There's a simple question of scale here.
Last year, Tesla sold around 325,000 cars in the U.S. All were electric because Tesla only builds electric cars.
Last year, GM sold about 2.2 million cars in the U.S. Just 25,000 or so were electric. But GM is early in its transition to electric cars. The company plans to sell a mostly electric lineup by 2035. Most of 2.2 million is more than 325,000.
Bringing Prices Down
Barra plans to get GM to the top by bringing down the price of EVs.
"To really get to 30, 40, 50% EVs being sold, you have to appeal to people that are in that $30,000 to $35,000 price range," she told the AP.
Most of GM's current lineup of EVs is outside that range, though its Chevy Bolt EV and larger Bolt EUV are lower.
Some planned efforts are already slotted into that affordable range. The upcoming Chevy Equinox EV, for instance, has a target price of around $30,000. But GM will need to bring the cost of building EV technology down to get others into that range. The recently announced Chevy Blazer EV, for instance, has a roughly $45,000 starting price – a number that might make long-term Blazer fans balk.
GM EVs are not eligible for the $7,500 federal tax credit that helps drive down the final cost of many electric cars. The automaker has already sold enough EVs to cross a threshold that deactivates the tax break.
So how will GM bring EV costs down enough to hit what Barra calls "the heart of the market" at under $35,000? The company is "banking on chemistry breakthroughs to cut battery costs, offsetting huge price increases for lithium and other key elements that make batteries work," the AP reports.
The company will also try to protect itself from future microchip supply chain problems like the one that has rocked the auto industry and driven prices so high this year. In the past, GM let its parts suppliers provide their own chips and had little involvement in selecting them. That meant building cars with dozens of different types of chips. Now, Barra tells the AP, the company plans to standardize on just three chips that "the company will buy and control itself" and provide to parts suppliers.
[ad_2]
Source link